CFD-Numerics, your expert in Computational Fluid Dynamics
CFD-Numerics is a consulting firm specialising in Computational Fluid Dynamics, thermics and combustion.
Founded in 2008 by Thierry CONTE and Edgar CORTEY in Lyons, we have been offering expertise solutions in fluid dynamics simulation for more than 15 years.
Our mission: to analyze, improve and optimise products and processes as well as propose innovative design assistance services in the field of fluid mechanics.
We master the main commercial and opensource CFD softwares
ANSYS-CFD®, Fluent®, STAR-CD®,  STAR-CCM+® and OpenFOAM®
Your advantages to entrust us your project of fluid mechanics

?

Time saving
Our simulations make it possible to evaluate the relevance of the solutions considered very early in the design process of our customers.

Accuracy and reliability
Thanks to the latest software technologies, we guarantee the accuracy and reliability of the results of our studies.

Cost reduction
The use of simulation tools allows a significant reduction in study costs compared to model tests.

Tools adapted to your applications
CFD-Numerics knows the most used softwares on the market with the ability to adapt the tools to your internal applications

A team of high-level experts
A team of engineers or doctors with a strong numerical and industrial culture mastering advanced software and numerical techniques.

Benefiting from our innovations
You can also benefit from innovative solutions such as SmartOptim® for topological optimisation

"Even with complex and challenging subjects, we do not give up, and we invest ourselves personally to achieve our goals! "
CFD-Numerics commitment to R&D!
We are a member of the Association of Contract Research Societies (ASRC) collaborating with major R&D centers and innovative SMEs.
CFD-Numerics invest an average of 20% of its turnover in R&D since its inception. This is reflected, for example, in the development and commercialisation of our SmartOptim solution for topological optimisation in fluid dynamics.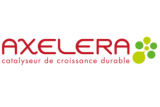 We are force of proposal and




guarantee an efficient service!
Our studies are based on our know-how as well as our ability to quickly understand the problem of our customers through a recognized methodology.
Analysis of the needs and value-added of CFD in the project
Phases of the study
Geometry, simulations, post-processing, analysis, etc.
Decryption, recommendations and areas for improvement
Delivering
Technical report, methodology, etc.
Deployment
Robust simulations, user interface, etc.
Want to know more




about our expertise?