SmartOptim,
an efficient solution
for design assistance.
SmartOptim is a dedicated solution for designers and engineers to help them design the optimized shape of a component achieving objectives in terms of fluid mechanics.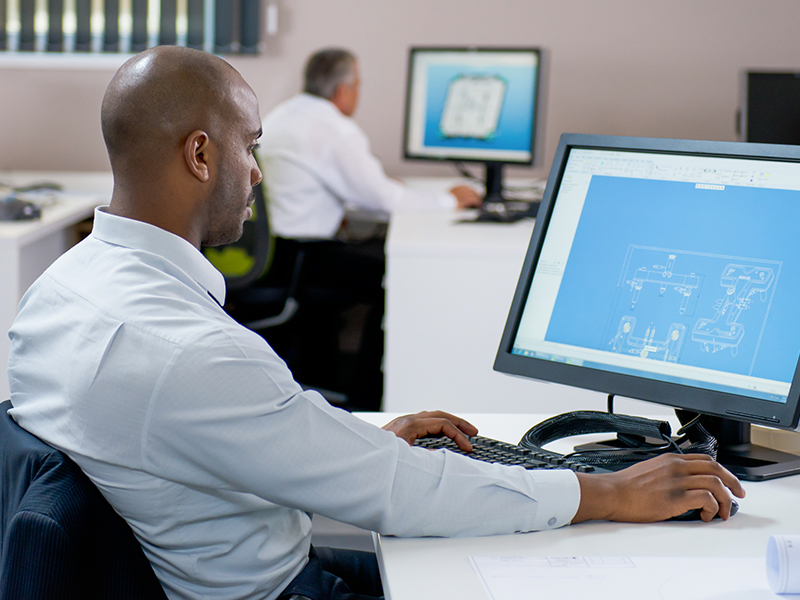 From investissement
to realisation…
Resulting of 3 years of research and development, our innovative SmartOptim solution for topological optimisation for fluids enables you to: :
to design and / or optimize the shape of a part and the circulation of fluids when connecting two parts.

to meet multiple precise objectives in terms of fluid mechanics: reduction of the energy consumption (pressure drop), uniformity of supply, distribution of the flows …

Quick simulation
No preliminary CAD work, a predefined response time and a calculation based on available volume… SmartOptim handles everything!
COST SAVING
A robust procedure, respect for deadlines and commitments for a scrupulous and easy control of the budget.
RESPONSE TO SPECIFIC OBJECTIVES
Precise objectives and consideration of design constraints ensure performance and industrial compromise.

INTEGRATION IN YOUR DESIGN PROCESS
SmartOptim grabs your design process and incorporates various constraints to increase your chances of success.

ADAPTED SOLUTION FOR ADDITIVE MANUFACTURING
SmartOptim allows to consider non-intuitive forms by topological optimization and is perfectly adapted to the design for additive manufacturing.
Your advantages with SmartOptim

Reduce energy consumption
The energy performance is directly enusred based on the form defined by SmartOptim.

Optimise the flow
SmartOptim offers an optimized shape based on precise objectives such as reducing the pressure drop and / or supplying the heat exchangers.

Mastering design duration
By displaying a fixed completion time at the beginning of the project, SmartOptim ensures that deadlines are met.

Integrated in your design process
SmartOptim does not modify your design process by intervening upstream and facilitates development.

Move to an innovative design process
Without preconceived ideas, SmartOptim allows you to innovate using non-intuitive forms.
« SmartOptim : get the best performance
in a controlled time ! »
Interested by our solution
SmartOptim ?