Our expertises in Computation Fluid Dynamics
Fluid analysis to improve control
Do you want to maximize the performance of your product while limiting design risks and guaranteeing investments?
CFD-Numerics analyzes, designs and optimizes processes or products for your company. Our fluid analysis aims to improve the understanding of complex physical phenomena and to develop your technologies of the future.
We are able to answer your needs by advising you and helping you in the design of your processes. Moreover, our expertise in Computational Fluid Mechanices guarantees the efficiency and success of the collaboration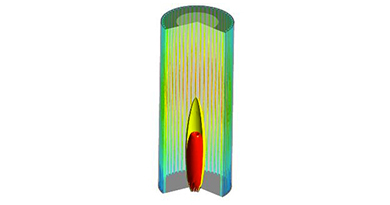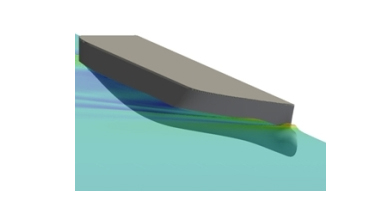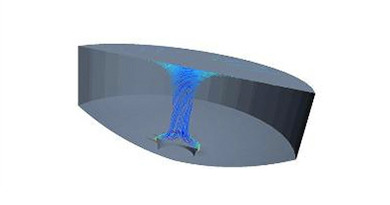 We master numerical simulation…
Of non-reacting monophasic flows
Of particles flows
Of free-surface flows
Of multiphase flows
Of reacting flows
Of conjugate heat transfer
Of phase changes
Of turbomachines
Of Fluid/Structure interactions
Of optimisation through Design Of Experiment
Of Topological Optimisation for fluids

Our expertise in fluid analysis at your service
CFD-Numerics provides its customers with its expertise and know-how in Computational Fluid Dynamics, thermics and combustion.
Through our multisectoral activities, we have a wide broad view of simulation applications and methods. We can also offer solutions from other sectors to help you optimize your products or processes.
ENGINEERING & STUDIES
Simulate operating product or process in the most realistic environment possible

DEVELOPMENT OF METHODOLOGIES
Scrupulous design of a process adapted to your most complex applications.

CONSULTING & INTERPRETATION
Analysis, interpretation and advices concerning technologies et méthodologies
RESEARCH & INNOVATION
Study and research to combine physical relevance and industrial constraints.